Android App Released
4th November 2018
Irma Visited
1st October 2017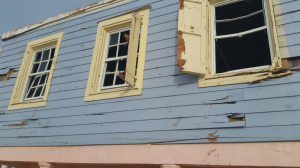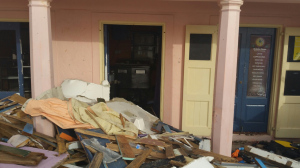 Guess who visited Omar's for breakfast! 3 days after we are close & was NOT HAPPY about it :)! #Irma #Omarscafebvi
HURRICANE IRMA
15th September 2017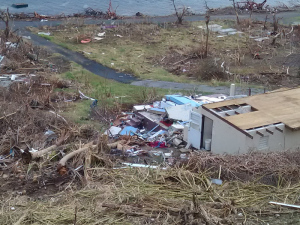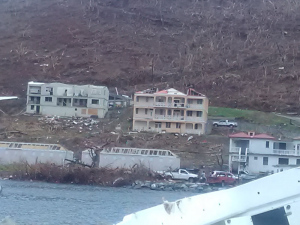 Every set back is going too prepare​ you for the big come back we have life
I'm good thank God. We're good thank God. In clean up mode right now. No water ,No power, no phone. Cell service in Road Town only.
Irma Visited!
6th September 2017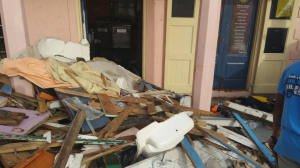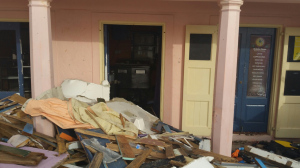 Guess who visited Omar's for breakfast! 3 days after we are close & was NOT HAPPY about it :)! #Irma #Omarscafebvi
All You Can Eat
5th June 2017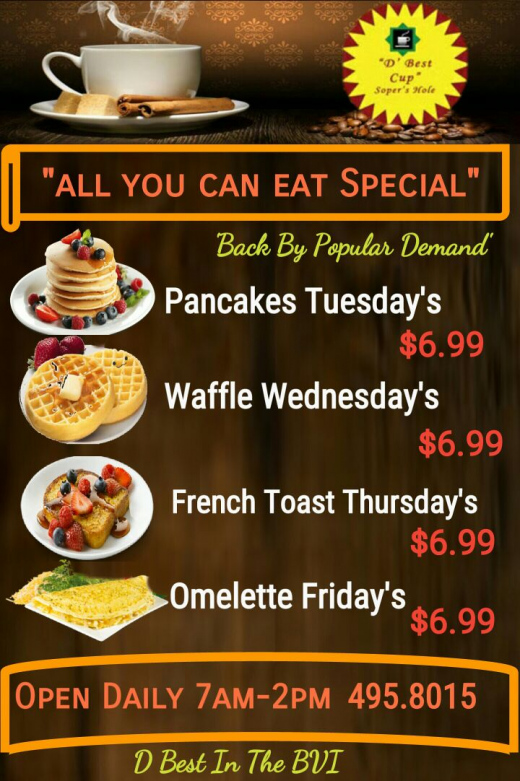 Back By popular Demand All You can Eat starting 5 June 2017
WHIT Monday Special
5th June 2017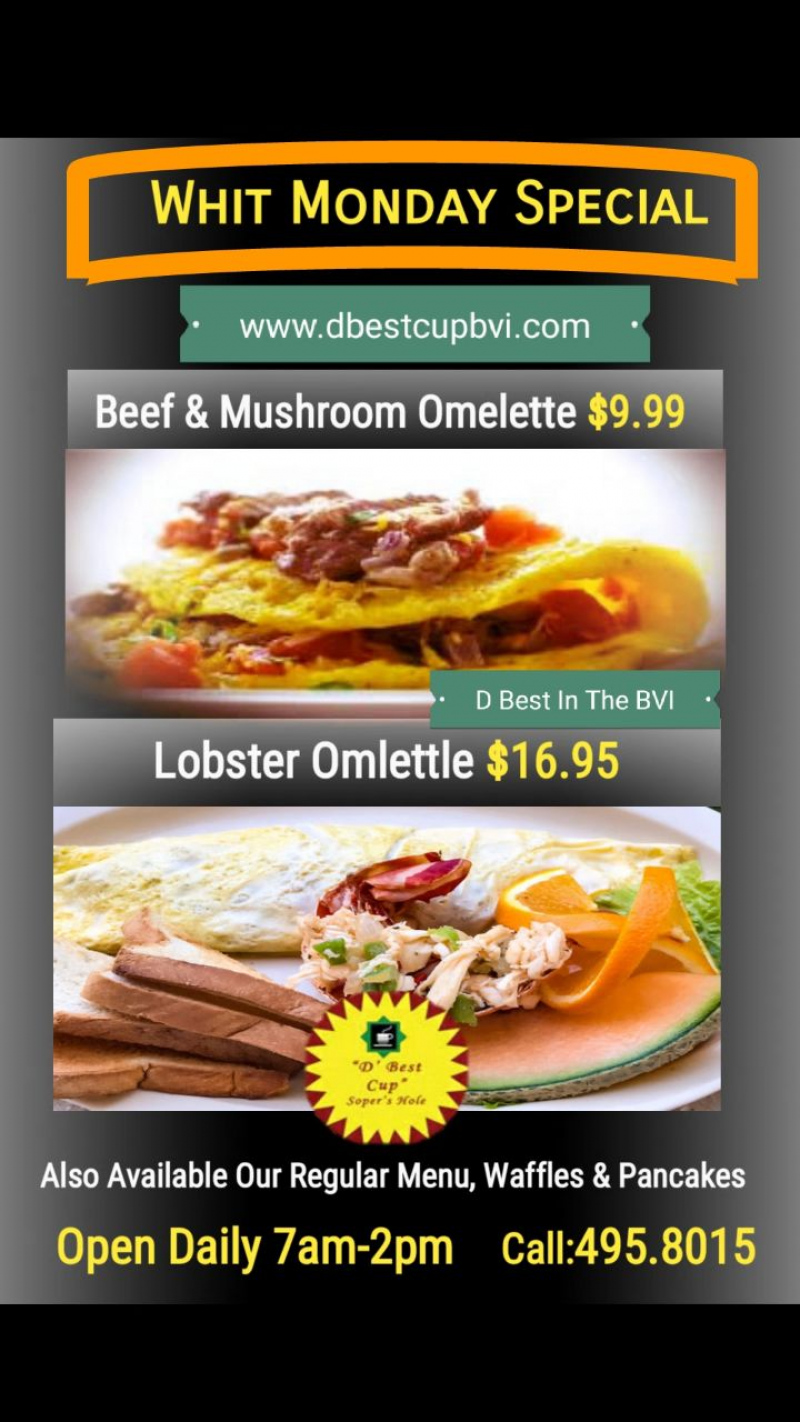 Mothers Day Menu
14th May 2017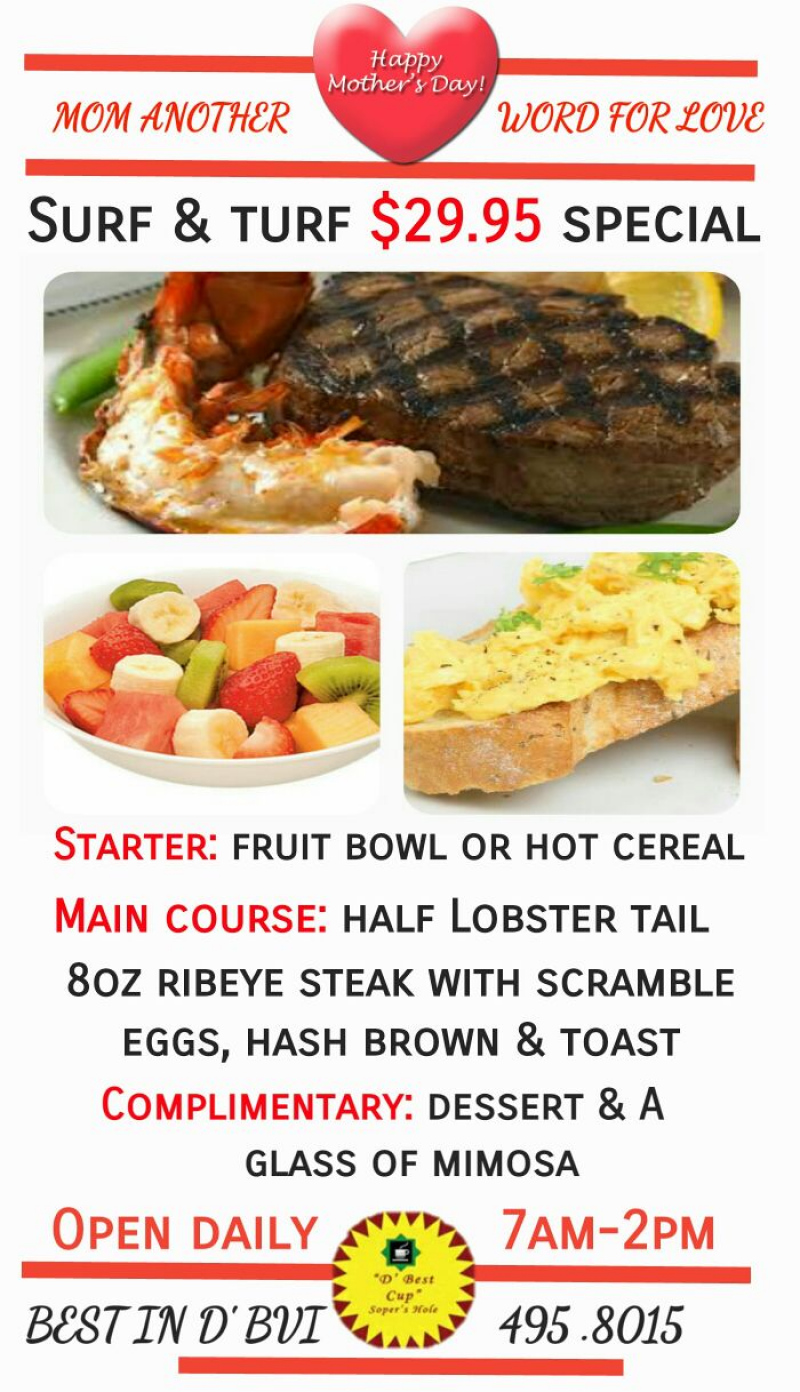 GET 20% DISCOUNT EXCLUSIVELY
AT D' BEST CUP SOPER'S HOLE, WEST END TODAY!

BVI High School Class of 1997 in collaboration with D' Best Cup at Sopers Hole Marina is raising revenue to provide scholarships for student's at  the Elmore Stoutt High School.

 ESHS 2017 Graduating student's will be honoring the 6 cherished classmates of class 1997

There are two ways for you to participate and receive your discount, effective from May 8th to June 15th, 2017  (weekdays only)

 1. Go to D Best Cup website  @www.dbestcupbvi.com, register as a member (membership is free)  then proceed to order from their online ordering system
(Register by clicking: `CLICK HERE TO REGISTER` at the top of the page)

2. Take a copy of your coupon to D' Best Cup, during the weekdays only to collect your ordered item (coupon can be electronic or hard copy)
BVICCHA Small Business Award for the year 2016
19th November 2016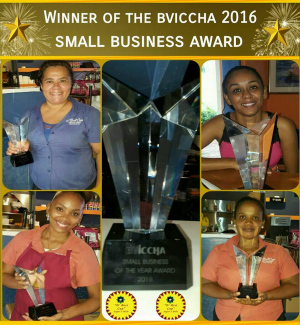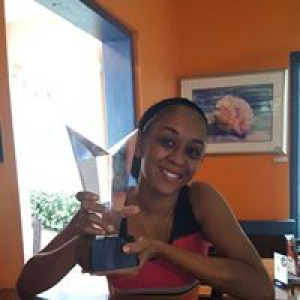 The recipient of the BVICCHA small business award for the year 2016 ,D 'Best Cup was locally recognized for it's excellent contribution to the food and beverage association of the Virgin Islands . Upon entering the year 2017 with that same winning spirit this establishment has shown its ability to continue evolving and improving on it's legacy.