Family Combo
14th July 2021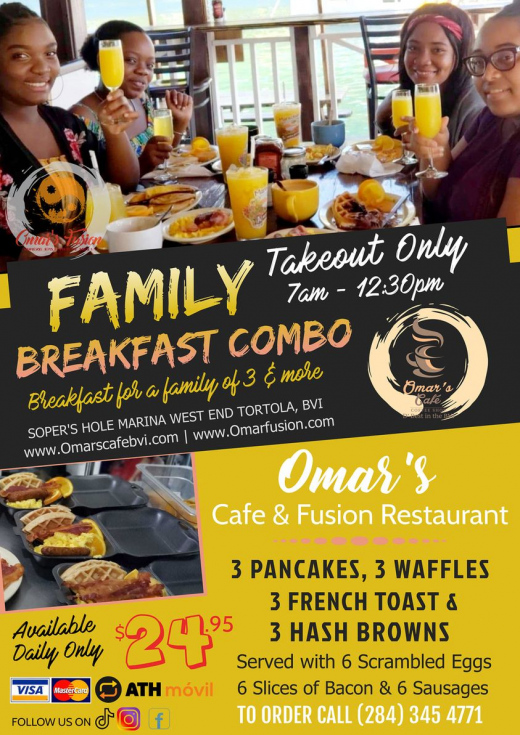 Back by popular demand…delicious breakfast at an affordable price!

Our customers have spoken and yes we listened, our family combo breakfast is now available at Omar's Fusion Restaurant for takeout only– Breakfast for a family of 3 and more for only $29.95

To order your combo call us at (284) 3454771

Virgin Islands Day - Holiday
5th July 2021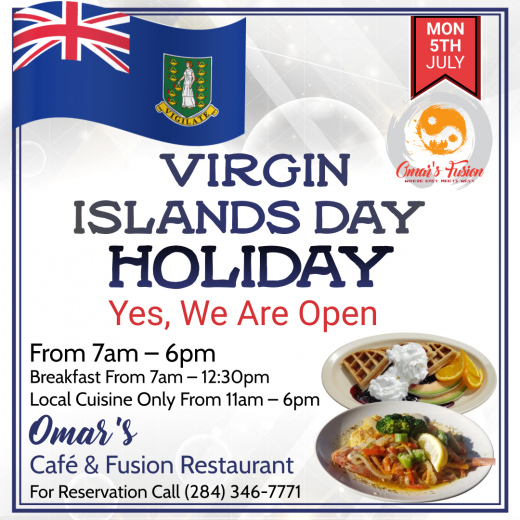 Yes, we are open! Happy Virgin Islands Day BVI!

Opening Hours: 7am – 6pm
Regular breakfast and kid's menu available and our July menu specials

Reservation is highly recommended

Graduation Promotion
1st July 2021
We salute the class of 2021 graduates!

Your hard work finally paid off, we are proud of you celebrate your achievement with us at Omar's with our exclusive offer just for you
We love birthdays!
28th June 2021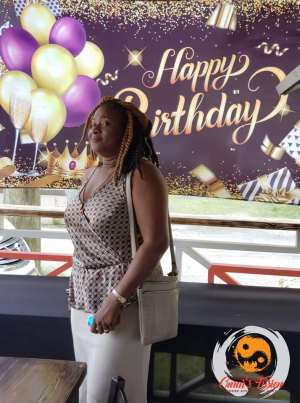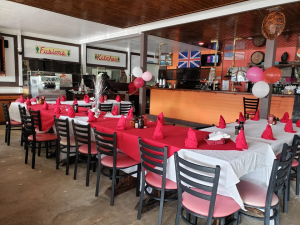 Celebrate your day with us and allow us make it extra special for you!

We have birthday packages available for couples and groups consisting of birthday decorations, breakfast specials, dessert also lets not forget the CAKE! YUM!

For more information, call (284) 346-771

Prince & Princess Etiquette Class
26th June 2021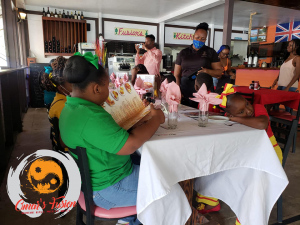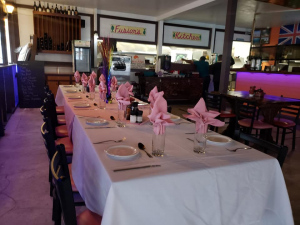 The contestants of the Virgin Islands Prince & Princess Pageant 2021etiquette class at Omar's

Great job everyone, we are proud to witness such grace and talent in these kids

Father's day Special
20th June 2021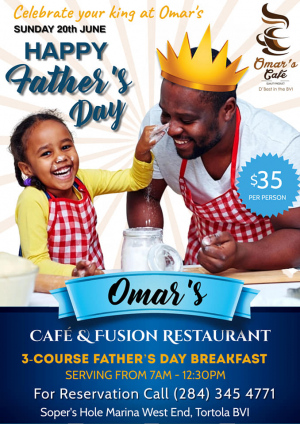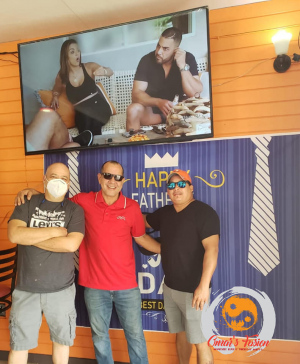 This father's day celebrate DAD the king of your castle at Omar's Fusion with our exclusive breakfast menu, local and Indian cuisine specials

For reservation call us at (284) 345 4771

Celebrating DAD
18th June 2021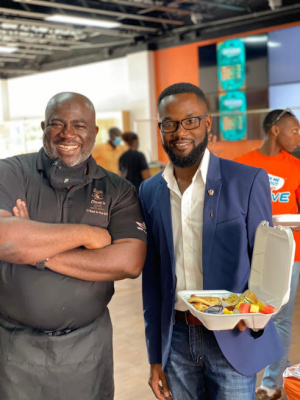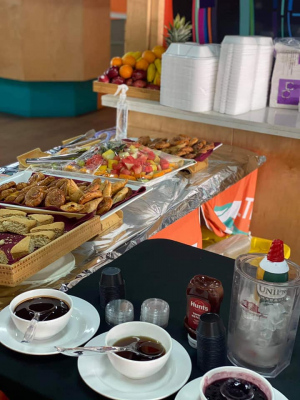 Pre father's day breakfast at CCT BVI flagship store
Top up, sign up or pay up, and get a free voucher compliments of CCT BVI "Pre-Father's Day breakfast offer

Weekend Special
3rd June 2021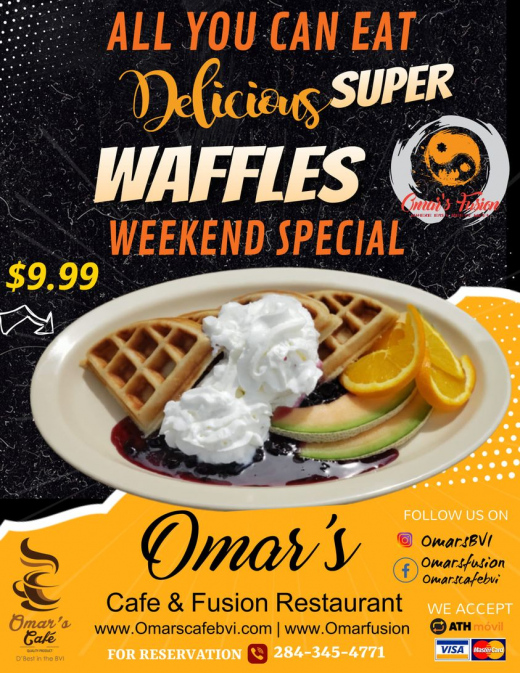 All you can eat weekend special serving from Sat 5th - Sun 7th June 2021

Breakfast at Omar's Fusion from 7am -12:30pm

For reservation call us today

Whit Monday Breakfast Special
24th May 2021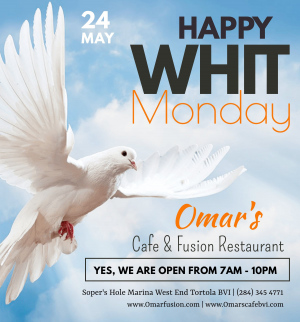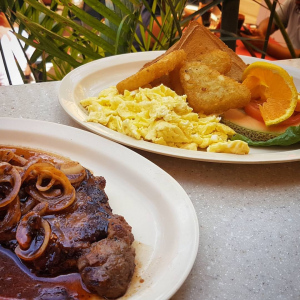 Happy Whit Monday, Yes we are open at Omar's Fusion from 7am - 10pm

Join us for our steak & eggs breakfast special for only $9.99!
Local and Indian cuisine from 11am – 9:30pm

Also don't forget our kids specials all day and our happy hour from 4pm – 6pm


It's all about MOM
6th May 2021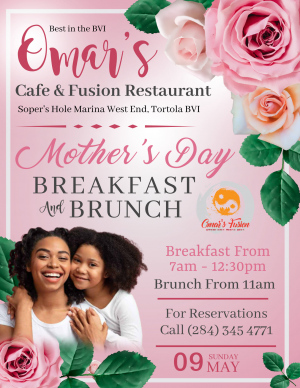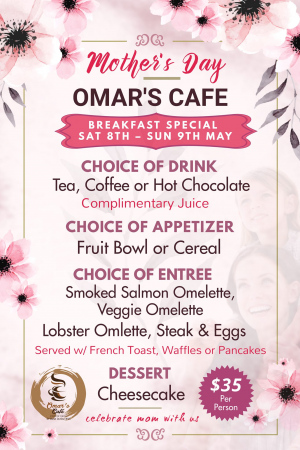 This mother's day treat MOM to the best breakfast in the BVI at Omar's!

Our exclusive breakfast special just for her is available from 7am – 12:30pm

Reserve your table today!

Android App Released
4th November 2018
Irma Visited
1st October 2017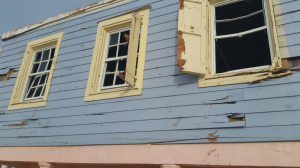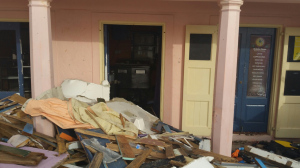 Guess who visited Omar's for breakfast! 3 days after we are close & was NOT HAPPY about it :)! #Irma #Omarscafebvi
HURRICANE IRMA
15th September 2017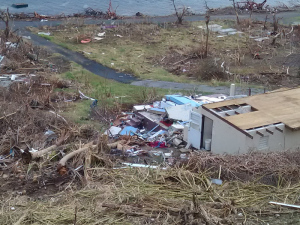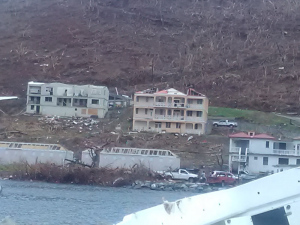 Every set back is going too prepare​ you for the big come back we have life
I'm good thank God. We're good thank God. In clean up mode right now. No water ,No power, no phone. Cell service in Road Town only.
Irma Visited!
6th September 2017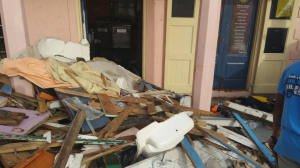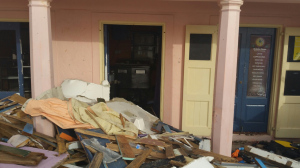 Guess who visited Omar's for breakfast! 3 days after we are close & was NOT HAPPY about it :)! #Irma #Omarscafebvi
All You Can Eat
5th June 2017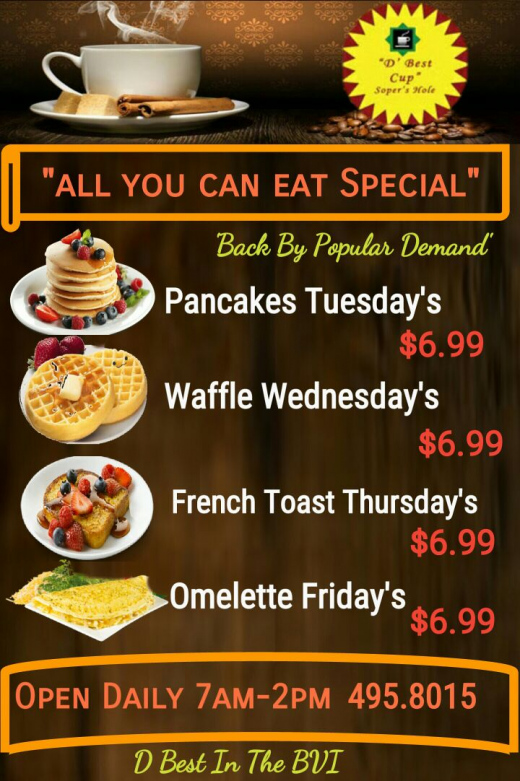 Back By popular Demand All You can Eat starting 5 June 2017
WHIT Monday Special
5th June 2017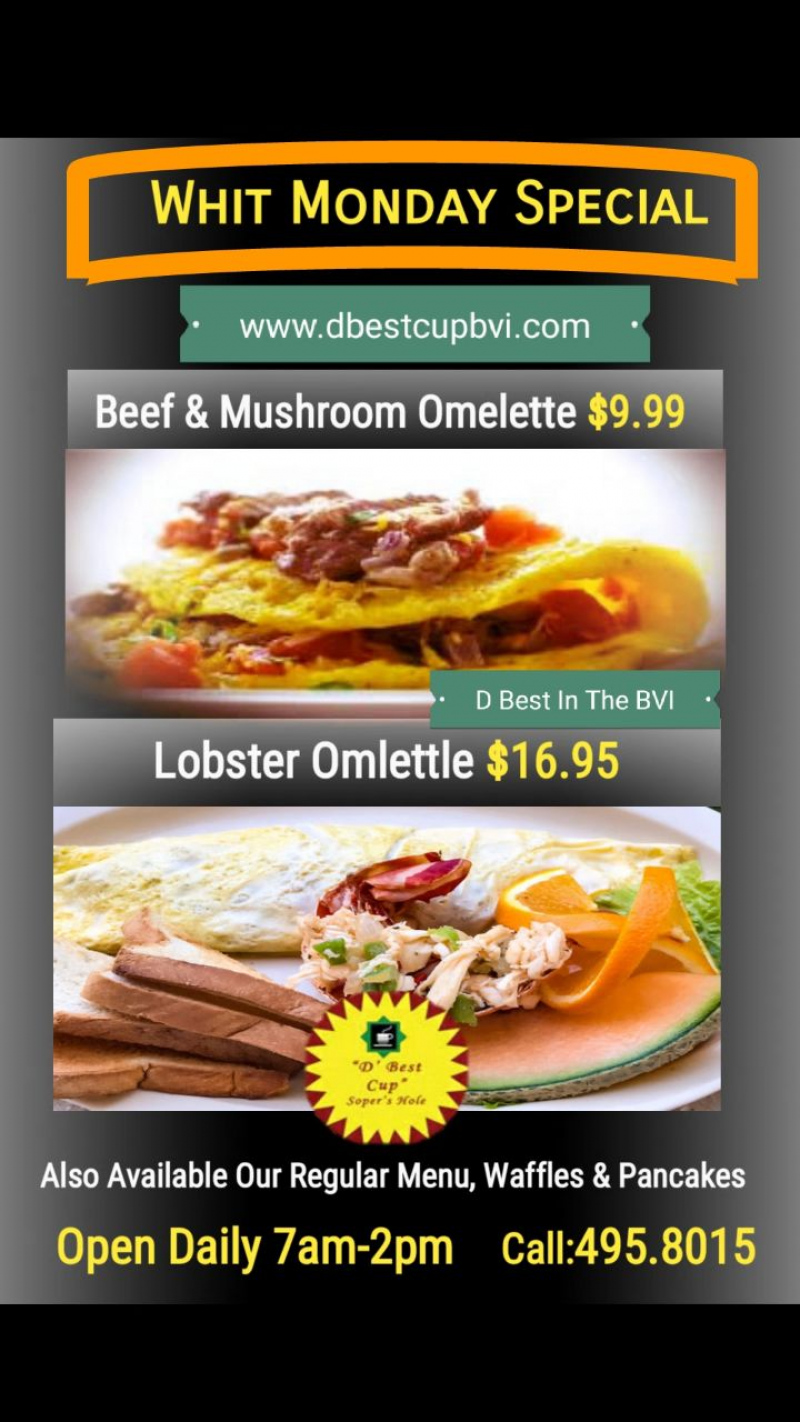 Mothers Day Menu
14th May 2017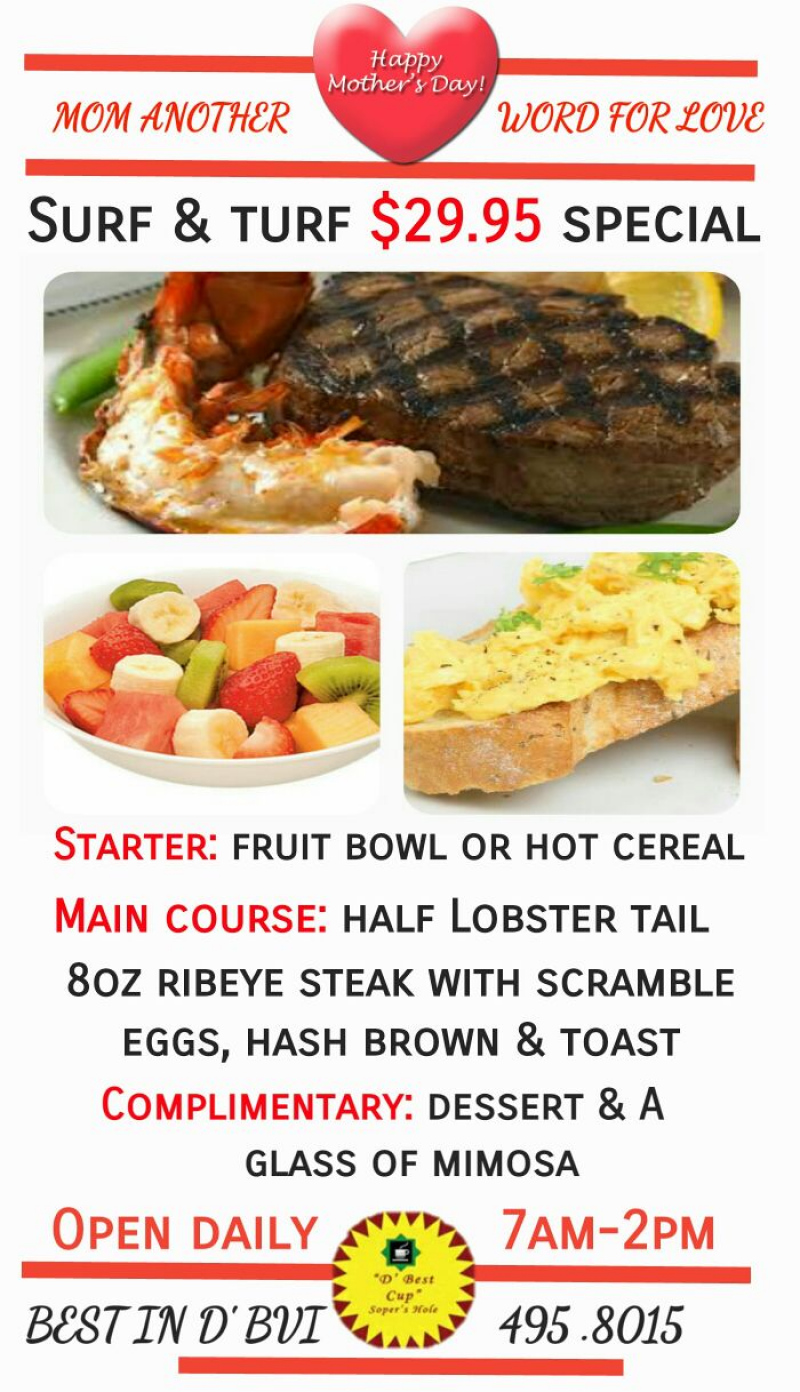 GET 20% DISCOUNT EXCLUSIVELY
AT D' BEST CUP SOPER'S HOLE, WEST END TODAY!

BVI High School Class of 1997 in collaboration with D' Best Cup at Sopers Hole Marina is raising revenue to provide scholarships for student's at  the Elmore Stoutt High School.

 ESHS 2017 Graduating student's will be honoring the 6 cherished classmates of class 1997

There are two ways for you to participate and receive your discount, effective from May 8th to June 15th, 2017  (weekdays only)

 1. Go to D Best Cup website  @www.dbestcupbvi.com, register as a member (membership is free)  then proceed to order from their online ordering system
(Register by clicking: `CLICK HERE TO REGISTER` at the top of the page)

2. Take a copy of your coupon to D' Best Cup, during the weekdays only to collect your ordered item (coupon can be electronic or hard copy)
BVICCHA Small Business Award for the year 2016
19th November 2016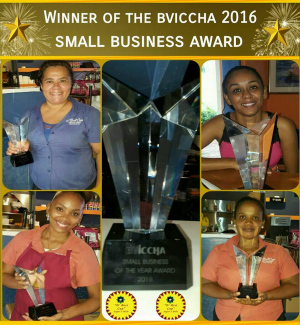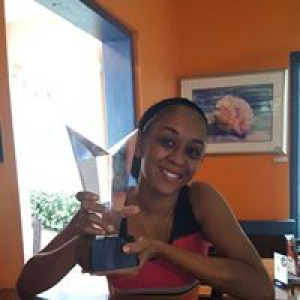 The recipient of the BVICCHA small business award for the year 2016 ,D 'Best Cup was locally recognized for it's excellent contribution to the food and beverage association of the Virgin Islands . Upon entering the year 2017 with that same winning spirit this establishment has shown its ability to continue evolving and improving on it's legacy.