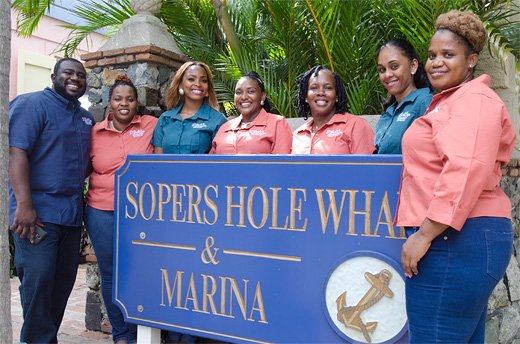 Established in October 2008, with just Omar Hurst and one other member of staff, D' Best Cup started off as a humble little coffee and pastry shop. Just one year later they moved next door in order to expand their offerings, and soon morphed into a full blown restaurant, serving both local and international breakfast cuisine.

Fast forward several years, keeping in mind all the hard work and determination that goes into a start up business, D' Best Cup has now solidly established itself as the number one breakfast and coffee spot in the BVI with a full time staff of seven.

Omar and his staff enjoy a dedicated following of regular customers who live in the Frenchman's Cay area and on Tortola's West End and are thrilled to meet and serve thousands of visitors from around the globe annually. This little coffee shop and eatery is very popular among the sailing crowd and is highly recommended by the yacht charter community as a whole.

D' Best Cup Mission Statement:
To make every customer a regular customer.

Their motto:
Come as a patron, leave as a friend.